About Bill Henderson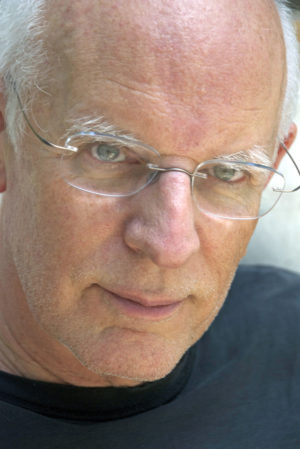 Bill Henderson (William McCranor Henderson) (born 1943, Charlotte, N.C.) is an American author whose writing has explored the mutual influences of popular culture and literature, and the dark side of celebrity.
Boston Magazine noted that his work displays "a real feel for the sad, ridiculous squalor in America, the tacky bars and beauty shops and motel swimming pools, the even cheaper dreams of the people who hang out at them.
What Henderson does best, though, is transform the seedy into musical prose." Henderson, according to The Philadelphia Inquirer, "has raided the pop-cult pantheon and managed the estimable feat of breathing new life into the theme of adulation and emulation in a fame-happy era." He is best known for his novels Stark Raving Elvis and I Killed Hemingway…
What a Long Strange Trip it Was
I, Elvis is my sentimental favorite of the books I've written. Why? Because I lived it, literally. Stark Raving Elvis was my first novel and, as such, is special to me in a different way. But it was fiction. Of course, I drew on my youthful experiences as a musician, but as for the rest, it was a creation of imagination. I, Elvis is all me, on a dare from an editor, whipping myself into an older, clunkier version of Byron Bluford, the crazed Elvis impersonator I had dreamed up ten years earlier for Stark Raving Elvis. It's also a chronicle of one the most thrilling and rewarding experiences of my life. I cherish the memory. I cherish the book. And I invite you to relive the trip with me—for a limited time FREE. Just click on the button to your left and you're on your way.